Beechcraft
Iconic King Air Turboprops and Built-for-Adventure Piston Aircraft
Beechcraft's line of iconic King Air turboprops and built-for-adventure Baron G58 and Bonanza G36 piston aircraft have shaped the way pilots and businesses fly for more than 50 years.
More than 7,300 Beechcraft King Air turboprops have been delivered to customers around the world since 1964, making it the best-selling business turboprop family in the world. The worldwide fleet has surpassed 60 million flight hours in its first 54 years, serving roles in all branches of the U.S. military and flying both commercial and special mission roles around the world.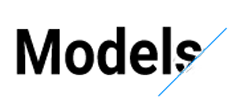 EMAIR is the authorized sales representative of Beechcraft Corporation in Turkey.

The King Air series offers flexible, reconfigurable interiors, making them equally adept at accommodating passengers, cargo, air ambulance or other missions. It's no surprise organizations choose Beechcraft to transport their important personnel and cargo – no matter where they fly.
review models

Setting the standard in single-engine and twin-engine aircraft design, Beechcraft's high-performance Piston models have long been associated with precision craftsmanship that appeals to both pilots and passengers alike.
review models
Sales & Maintenance Center
Sole Representative Of Turkey
Representing Beechcraft Corporation in Turkey, EMAIR is the only authorized sales and service facility for the wide range of products from piston-engine propeller models to King Air turboprops.
General Aviation Authority
Textron Aviation Inc. is the leading general aviation authority and home to the Beechcraft, Cessna and Hawker brands, which account for more than half of all general aviation aircraft flying. The Textron Aviation brands represent unrivaled innovation, performance and leadership in the industry, offering an unmatched value proposition rooted in the total ownership experience.
Leveraging unparalleled speed-to-market, Textron Aviation provides the most versatile and comprehensive business and general aviation product portfolio in the world through five principal lines of business: business jets, general aviation and special mission turboprop aircraft, high performance piston aircraft, military trainer and defense aircraft and a complete global customer service organization. Textron Aviation has delivered more than 250,000 aircraft in over 143 countries. Its broad range of products include such best-selling aircraft as Citation business jets, King Air and Caravan turboprops and T-6 military trainer aircraft, all of which are backed by the industry's most capable global service network.
PERSONAL TOUCH IN AIRCRAFT MAINTENANCE
Your Dependable Partner