Cessna
Leading Brand in Aviation
Cessna's line of Citation jets, Caravan turboprops and classic piston aircraft dominate the sky. From learning to fly to flying your business, you'll find your aircraft solution at Cessna.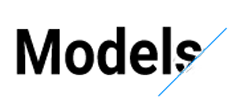 EMAIR is the authorized sales representative of Cessna Aircraft Company in Turkey.

Wherever you go, how much you grow; a business jet fleet will always be with you.
review models

Turboprop models will accomplish everything you need; both at very low operating costs.
review models

You will see that a new Cessna Piston model is worth every penny you pay.
review models
Sales & Maintenance Center
Sole Representative in Turkey
Representing the leading aviation brand Cessna Aircraft Company in Turkey for more than 40 years, EMAIR is the only authorized sales and service facility for the wide range of products from piston-engine propeller models to Citation business jets.
General Aviation Authority
Textron Aviation Inc. is the leading general aviation authority and home to the Beechcraft, Cessna and Hawker brands, which account for more than half of all general aviation aircraft flying. The Textron Aviation brands represent unrivaled innovation, performance and leadership in the industry, offering an unmatched value proposition rooted in the total ownership experience.
Leveraging unparalleled speed-to-market, Textron Aviation provides the most versatile and comprehensive business and general aviation product portfolio in the world through five principal lines of business: business jets, general aviation and special mission turboprop aircraft, high performance piston aircraft, military trainer and defense aircraft and a complete global customer service organization. Textron Aviation has delivered more than 250,000 aircraft in over 143 countries. Its broad range of products include such best-selling aircraft as Citation business jets, King Air and Caravan turboprops and T-6 military trainer aircraft, all of which are backed by the industry's most capable global service network.
PERSONAL TOUCH IN AIRCRAFT MAINTENANCE
Your Dependable Partner